The Bank of Missouri is pleased to announce the addition of three new members to the Board of Directors for holding company, Reliable Community Bancshares, Inc. Stacey Kamps, Don Fulford and Debbie Williams joined the board Tuesday, May 24, 2022.
"Our Board of Directors are very important to the success of Reliable Community Bancshares and to The Bank of Missouri," explains Adrian Breen, President and CEO of The Bank of Missouri. "This group of business owners and community leaders are advocates for our organization and help us determine our future path to best serve our customers. They each hold unique life and business experiences and perspectives that are invaluable."
Stacey Kamps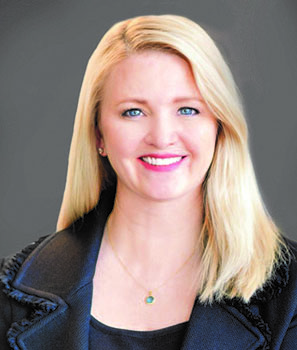 Stacey Kamps is the Chief Executive Officer of Koch Development Co. and President of SkyWheel® Attractions. She serves as a member of the Koch Development Board of Directors and its Executive Oversight Committee. In addition, she leads the Koch Family Office. Kamps earned a Bachelor of Science in Accountancy at the University of Missouri-Columbia. She serves on the St. Louis Children's Hospital Development Board, is a city council member for the City of Ladue, is on the Board of Trustees of Community School in St. Louis, and is the current president of the Commercial Real Estate for Women (CREW) St. Louis Chapter.
Don Fulford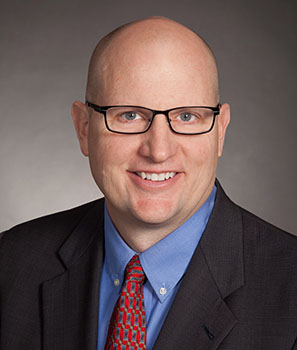 Don Fulford is the CEO of AMM, in Perryville, which provides spiritual support and devotion to Catholics of North America. The International Association serves more than 350,000 active members located in every state and more than 35 different countries. Fulford earned his Bachelor of Arts in Education Administration from the University of Kentucky and his Master of Arts in Educational Leadership from Western Kentucky University. He holds a graduate certificate from Indiana University's Lilly Family School of Philanthropy, a graduate certificate in Leading Change and Organizational Renewal from Stanford University and a graduate certificate in Digital Strategy and Innovation from the MIT Sloan School of Management. Fulford is a founding Board Member and past President for Missouri's National Veteran Memorial in Perryville and serves as a Director for the Citizens Electric Corporation.
Debbie Williams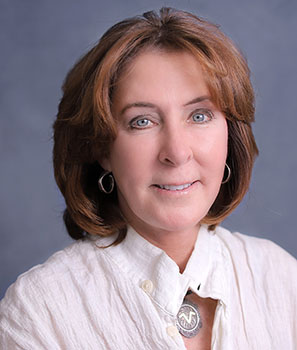 Debbie Williams, of Branson, graduated from CSU Fullerton with a major in Latin American Studies and a minor in Spanish. She was very involved with Boys and Girls Club of Coachella Valley. Williams started the first La Quinta "Gem of the Desert" 10k run which continues today in Palm Springs where she also has a home. Williams also started the Moon River 10k run in Branson. Since living in Branson, Debbie found a great need to help homeless and desperate dogs and cats. She created a 501c3 in hopes of making a difference for animals in need. Debbie is also very active in the "Folds of Honor" golf program at her home club of La Quinta CC and with the Kansas City Chapter.
As we welcome our new directors, Adrian Breen added, "We're grateful to Stacey, Don, Debbie and all of our directors for the time and expertise they generously share with us by serving on our board."