Focused on creating and growing a relationship
Investments & Retirement Planning at The Bank of Missouri is a professional team that specializes in retirement plan and trust administration. In addition to working with employers on benefit plans, our team assists families with estate planning and trust needs, to build and extend intergenerational wealth. We offer fiduciary and corporate trustee services to our clients, working in an administrative capacity with estates and beneficiaries.
Creating the future you want

Personalized Plans

Experienced Team

Grow Your Assets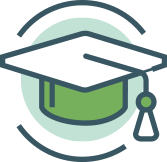 Client Education
Let's work together toward your brighter future
From business retirement plans to fiduciary trust services, our experienced team is here to help you plan well, so you can live well.